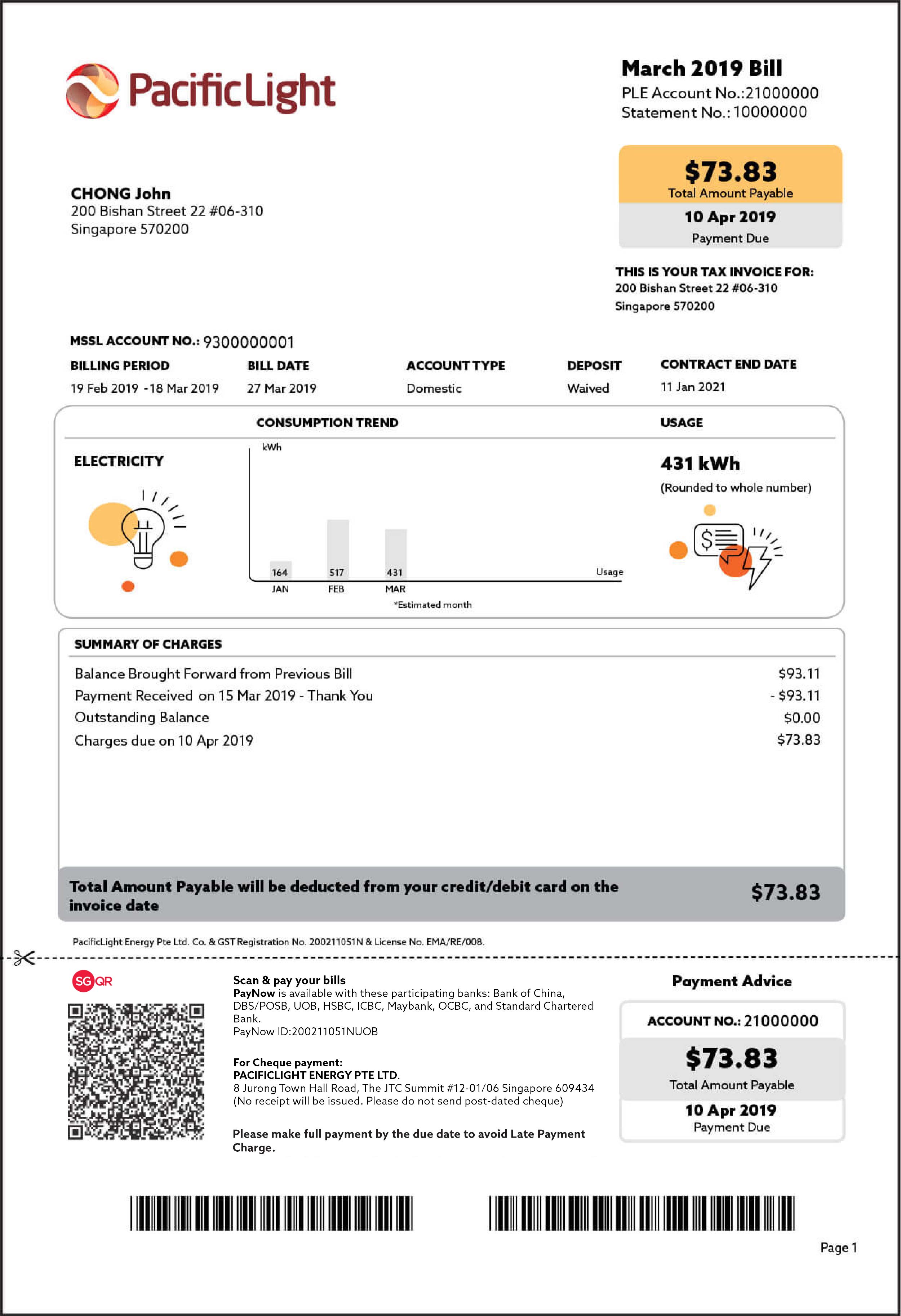 1
2
3
4
5
6
7
8
9
10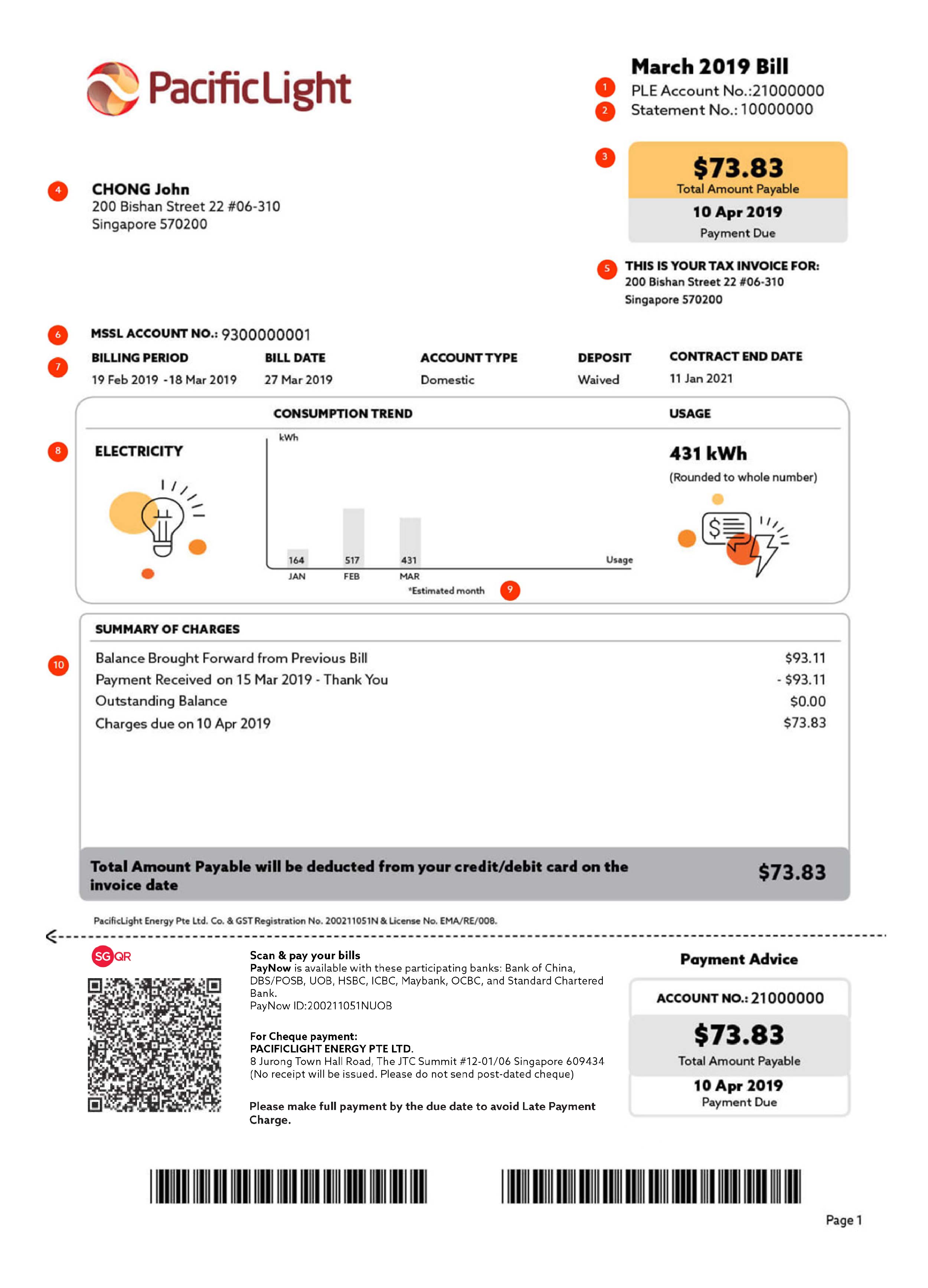 1

Your account number with PacificLight Energy Pte Ltd.

2

Your unique statement number for this invoice issued by us.

3

This is the total amount payable for the current month and the payment due date.

4

Billing/Correspondence Address. Please provide the billing address if it differs from the premise address.

5

This is the premise address where electricity is supplied to.

6

Your account number with SP Group. (only for internal reference)

7

The billing period, date of the bill, your account type, amount of deposit and your contract end date are provided here.

8

The bar graphs reflect your electricity consumption, which you can monitor your usage pattern.

9

The calculation is based on the estimated usage based on previous months' actual readings. Meter readings are provided by SP Group.

10

It shows any balance brought forward from the previous month and the total amount payable for the month.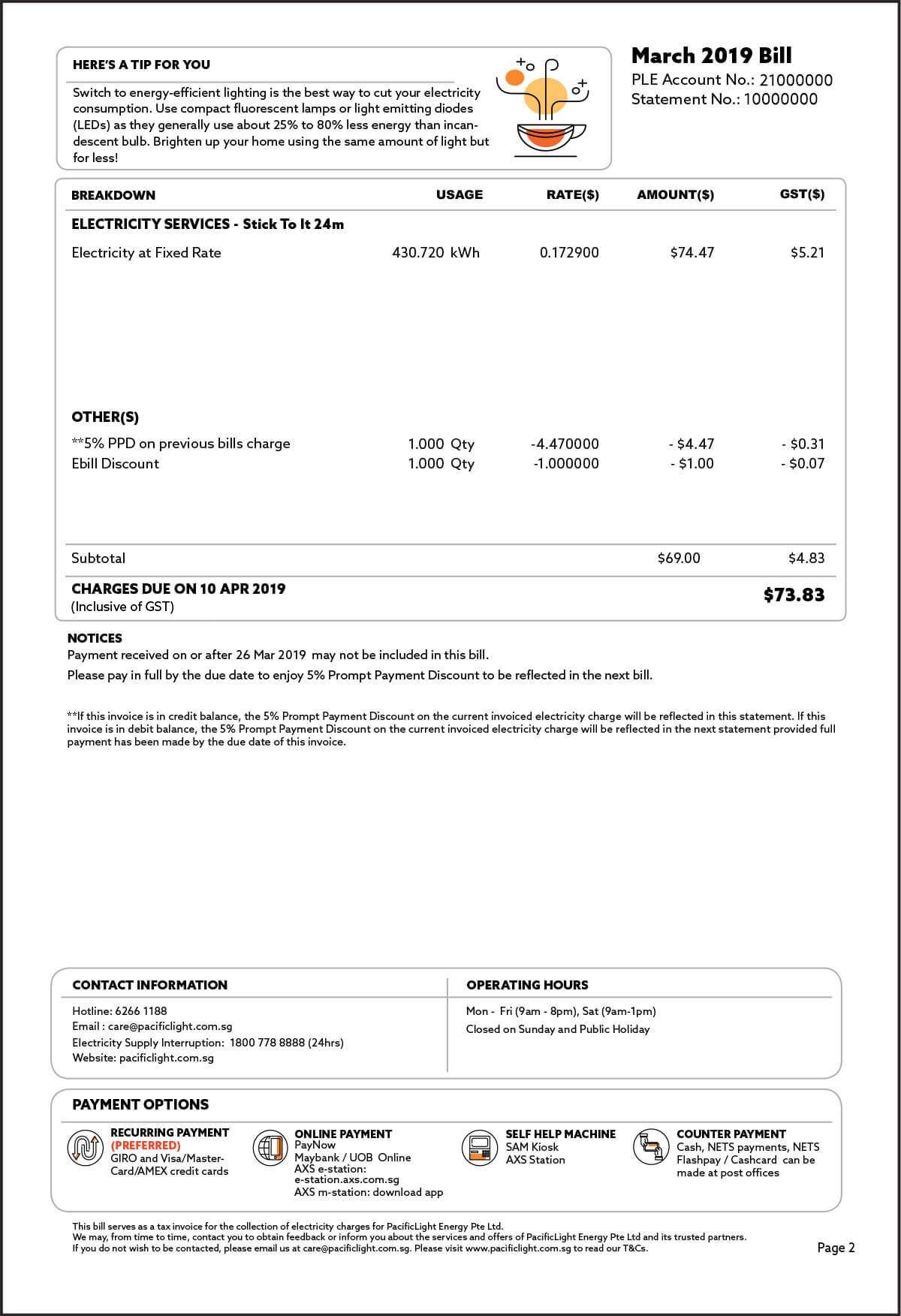 11
12
13
14
15
16
17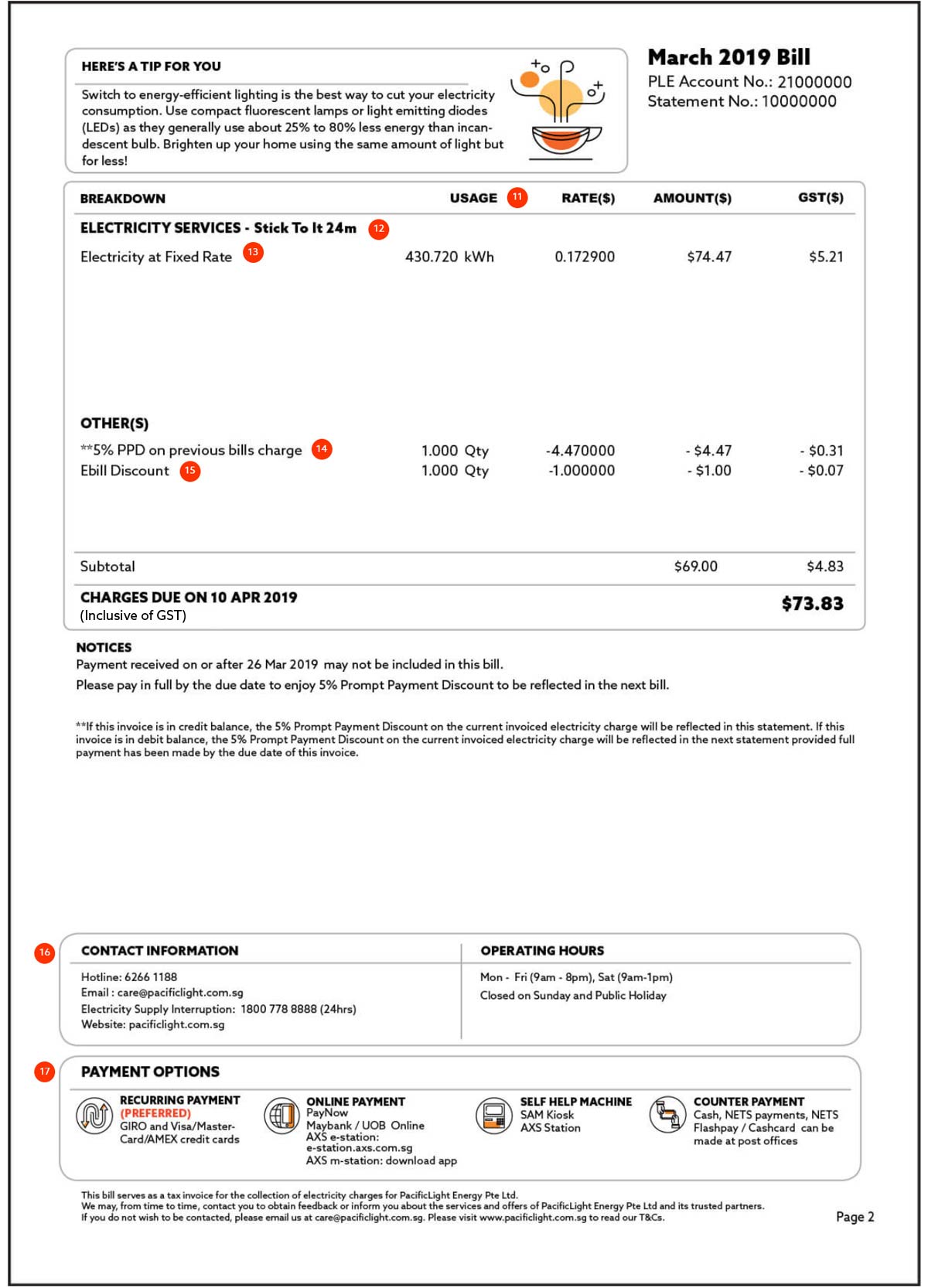 11

It shows the number of units of electricity you have used in the billing period.

12

Price plan that you have signed up for.

13

Electricity tariffs are regulated by the Energy Market Authority (EMA) and revised quarterly to reflect the actual cost of electricity.

14

Base discount/energy rate that will be billed every month under your contracted price plan.

15

Get $1 dollar off your monthly bill when you opt for paperless bill. *

16

You can find the necessary contact numbers for any queries or emergencies.

17

All payment options available and you may choose one that is most convenient for you!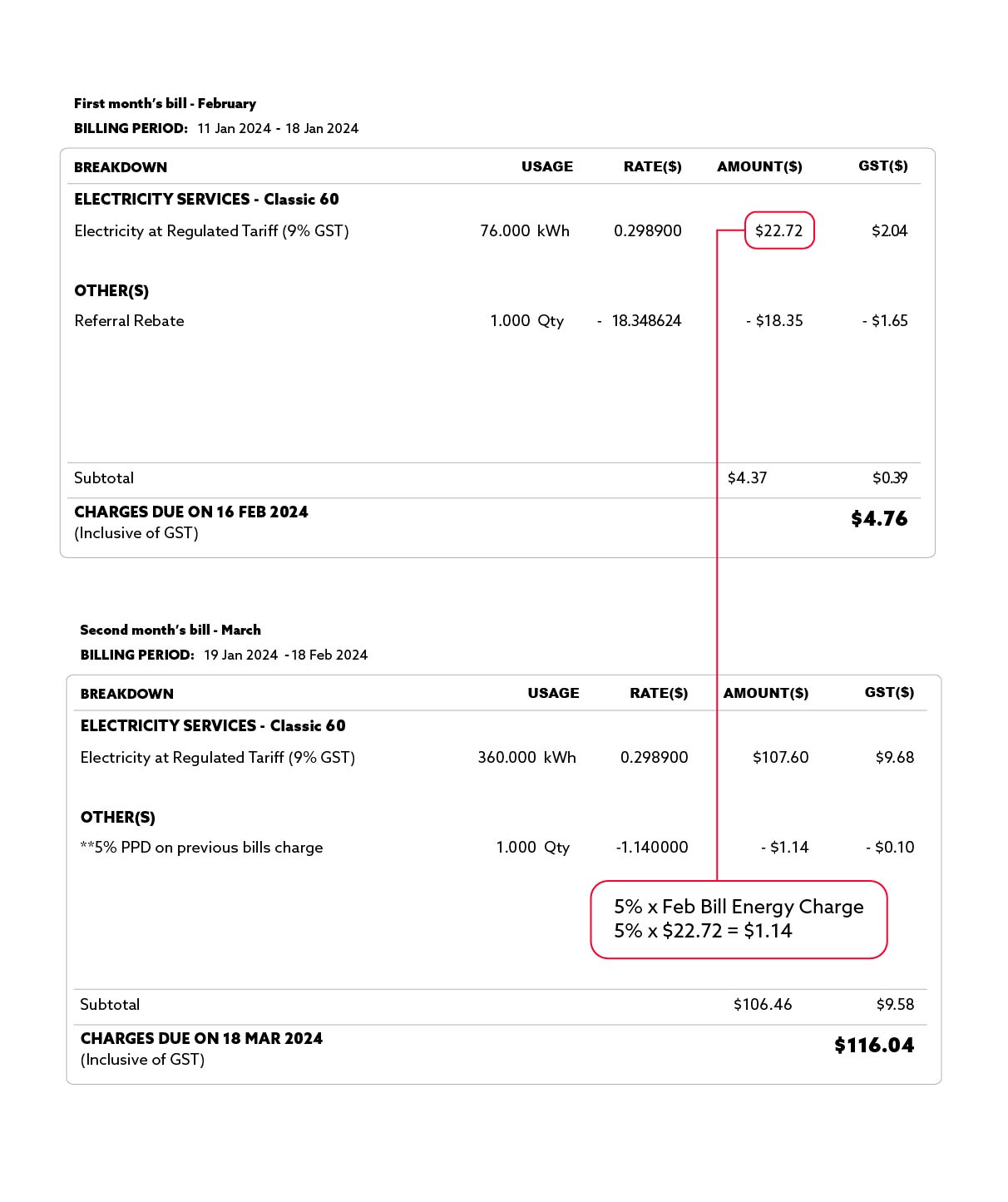 1
2
3
4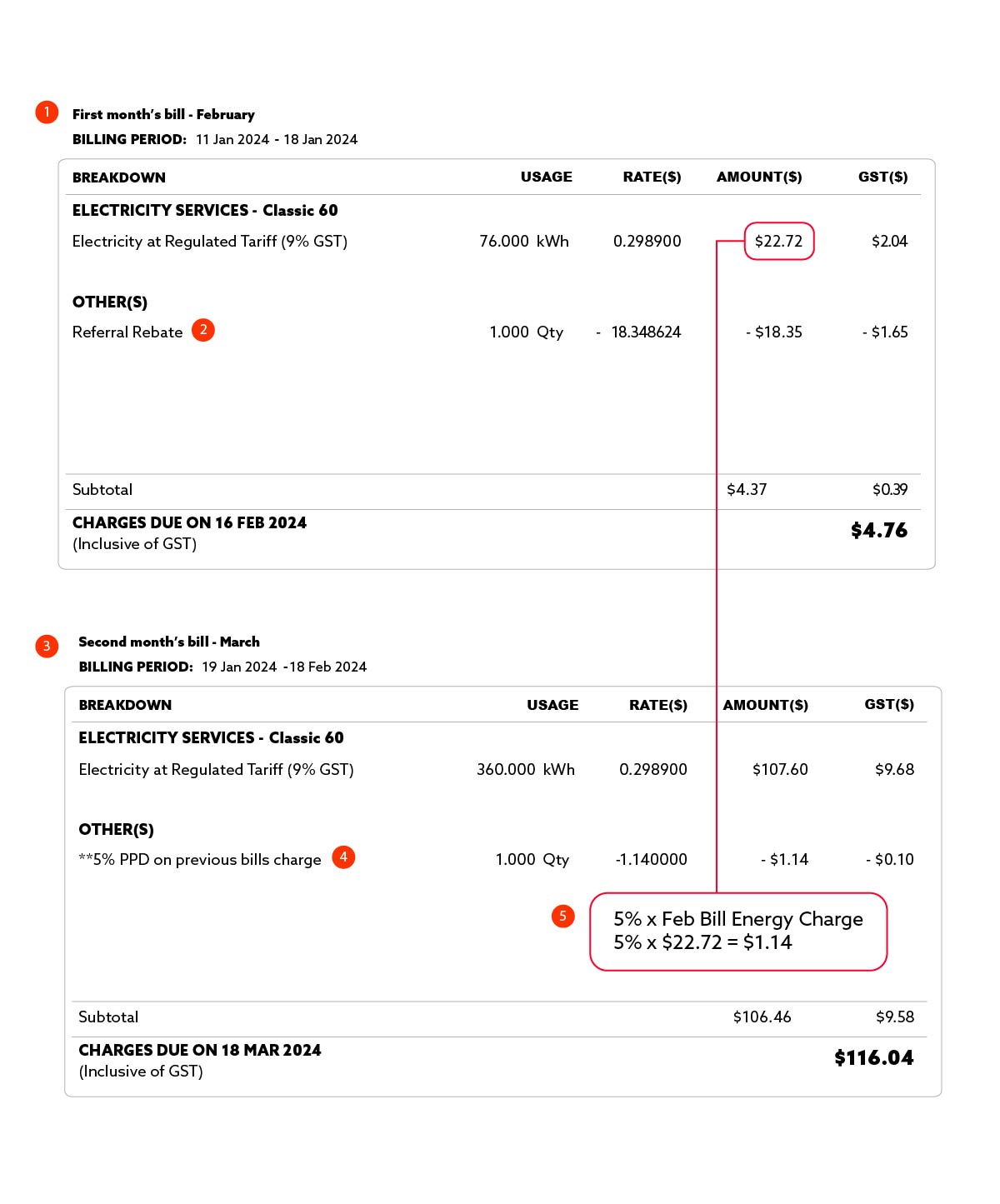 1

First month bill.

2

Second month bill that reflects PPD (Prompt Payment Discount).

3

5% off previous invoiced electricity charge if previous bill has been paid in full by due date.

4

Illustration of how the calculation is derived.
* E-bill discount is only applicable for customers who signed up before 1 March 2019.
LAST UPDATED: May 2019